Echo Street West
| Lincoln Property Company
Office Leasing iPad Application
Lincoln Property Company assembled 19 acres of land in the historic English Avenue neighborhood to capitalize on the rapid growth of Atlanta's Westside.
As described by project architect RIOS, the mixed-use project was Inspired by Atlanta's Industrial Fabric and will contain more than 300k SF of office, 50k SF of retail, 16k SF of event space, 20k SF of artist + maker space and nearly 300 residential units.
With such a substantial sized project, they needed a tool that could cover all aspects of the development and be usable from any point on the property. Imbibe created an all-in-one tool that covered all aspects of the property.
More Info
🢒Property Web Site
🢒Developer
🢒Architecture
🢒Brand Design
SCOPE OF WORK:
Custom iPad Application
Included:
-360 AR renderings
-360 VR renderings
-Custom Animations
-Overview Video
12 Interactive Sections
Works in conference rooms as
well as on walking tours
THE WORK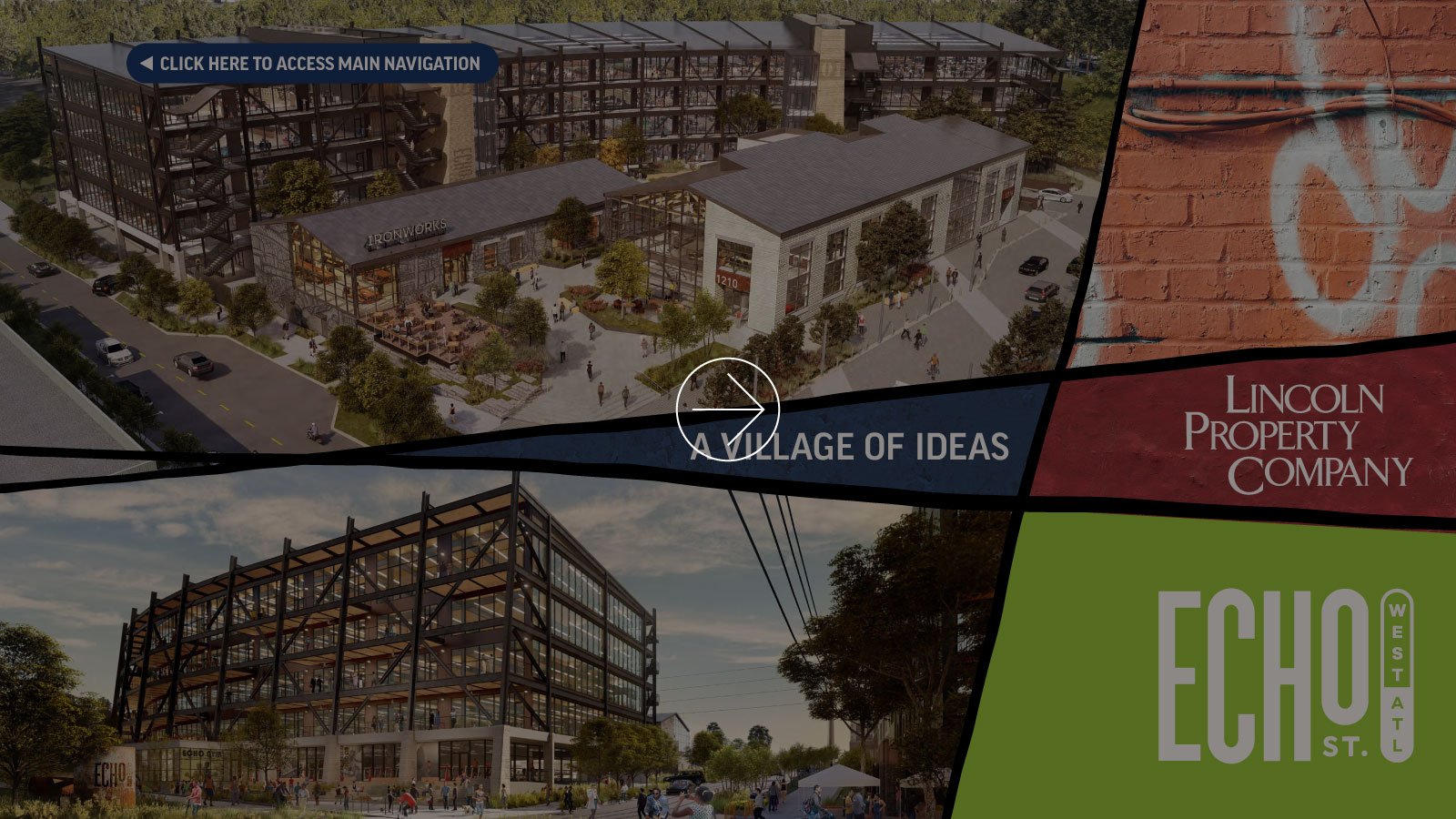 Click to view