STAINMASTER Retail Display Concept
A new way to shop for carpet
This is an experience in which the user can
visualize an In-store display. The In-store
display features a ring of carpets around
a stage. An AR monitor on a rail can be
moved around the stage as users stand on
different pads and carpets. Via on-screen
UI the user is able to change the rooms
and carpet layouts and 'see their choices' through the AR screen.
SCOPE OF WORK:
Custom VR Application
THE WORK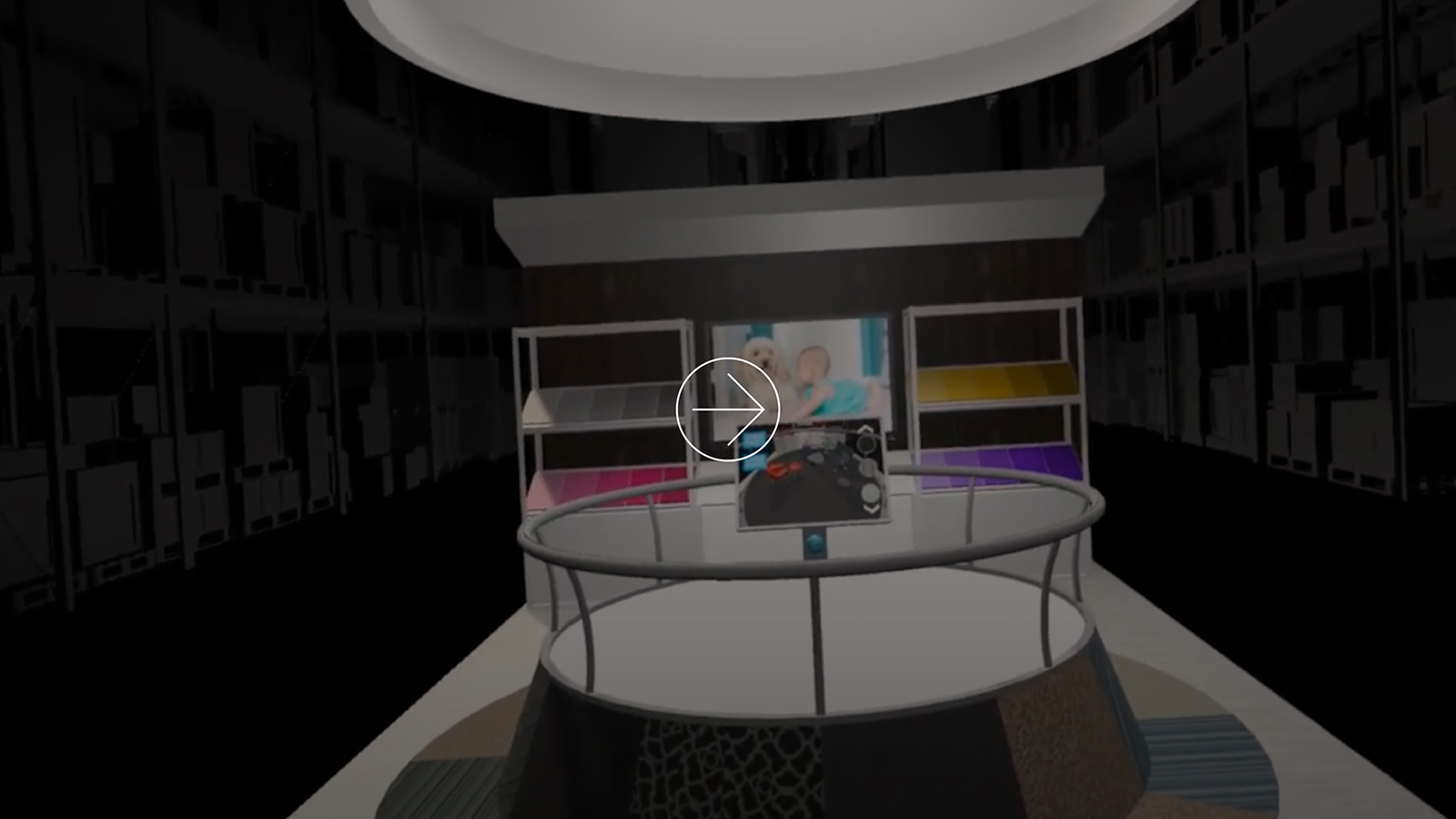 Click to view